Use the booking form at the bottom of the page to make your request.
More Than Just a Ride!
A Whole Lot of Fun, Until You're Done!
Party Bus Services for Any Occasions
Servicing Spokane/ CDA and
surrounding areas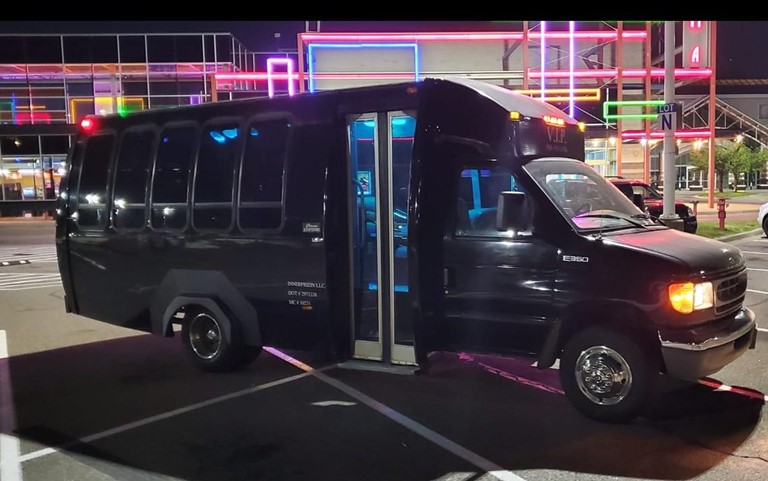 Spokane's Party Bus scene is growing as more people become aware of the value of having more space to eat, drink, and enjoy the festivities and fun vibes.
Whether we pick you up at home or another location in Spokane/CDA, for party, or basic group transport, the experience, and the value arrives as soon as you get on!
Professionally licensed, and insured, comfy seating for 14 to 15 adults, mini bar/storage, and more!
Birthdays! Dinners! Company parties! Christmas Light Tours! Bar Hopping! Brew Tours! Wine Tours! There are so many ideas, and you can use us to transport everywhere, and keep everyone together!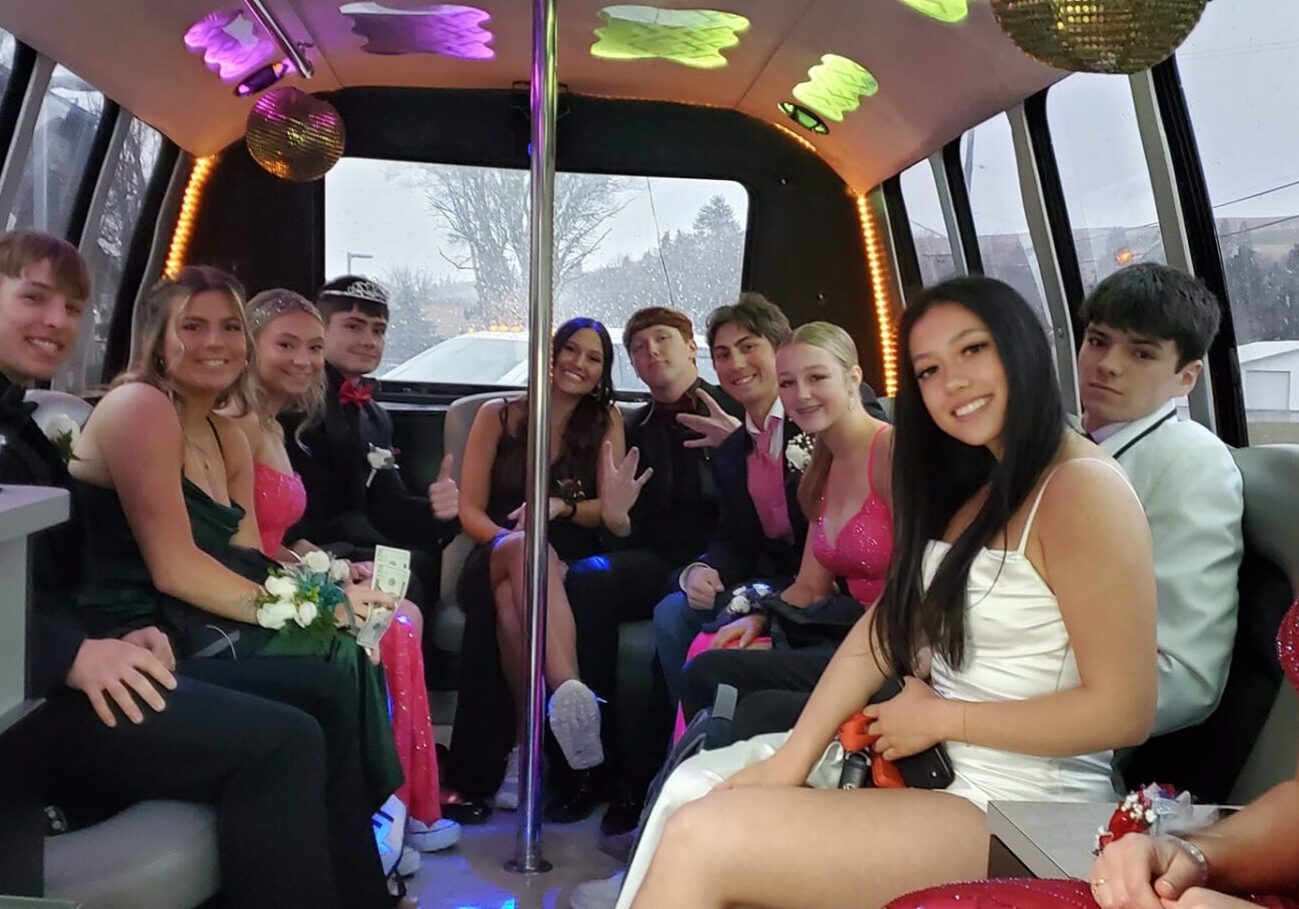 Unlike Rideshare services, or other services where everyone is crammed in together, or you need 3 or 4 vehicles to get the job done, we have a spacious interior design that allows you to safely, and happily keep everyone together. 
With comfy seating, beverage/snack station, custom party lighting, a dancing pole, and a professional sound system connecting via Bluetooth, CD, and USB connections, we have created an atmosphere that makes for some great memories, and a time that our customers will be talking about for years to come.
Choose VIP Party Bus Spokane for your transport, and we guarantee you'll have a good time!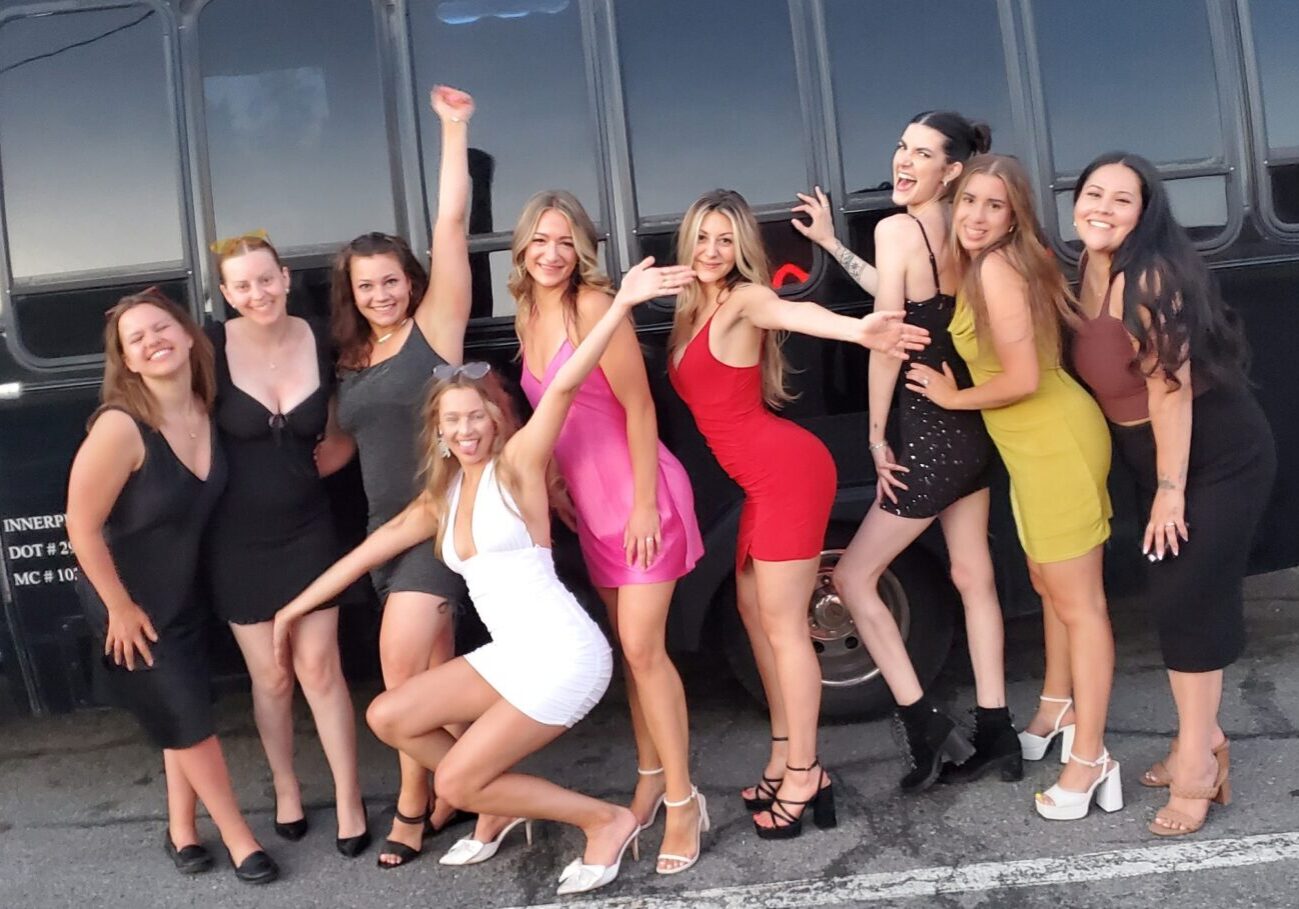 You can request service 24 hours a day, 7 days a week.
We will always do our best to respond to every request, be it booking form, email, or text. 
Our current rate is $140 per hour, with the final quote subject to your 1st pickup and final drop off location.
For last-minute reservations, or updates to an existing reservation advanced notice of 3 to 4 hours is preferred.
Our standard hourly rate is currently $140 per hour (as of SEPT 2023) unless otherwise stated. Please be aware that the charges will include the time for getting to and from your 1st pickup and final drop off locations. For split-time trips or trips with a long wait in between, the trip will be quoted on a case-by-case basis (i.e. football games, concerts, etc.). We typically do not charge for the entire wait time but must consider driver pay, location, and distance from station/city limits. With most bookings, we have the added value of storing your items on the bus, and the driver will stay close by, ready to pick you up at a moment's notice.
Typically, we have a four-hour minimum charge on (WEEKEND EVENINGS) with Friday & Saturday after 5pm being the most requested.
(Weekdays) Monday through Thursday, we typically have a two-hour minimum charge. 
Saturday is the most requested, so book at least two to three weeks in advance if possible.
Review Our Terms and Conditions
Steps To Secure Your Booking
VIP Party Bus Spokane
Step 1: Fill out the trip request form online. You may also request this via text or email, and we will respond with the trip request form link.
Step 2: Make sure you have the date you are requesting, the time of pickup, the location of the 1st pickup, the Final drop-off location, and the Final time of drop-off on your booking request form.
Step 3: You will receive a confirmation via email or text if your date and time is available and a price quote based on your trip details.
Step 4: If your exact date and time are not available, we will let you know of our next best option.
Step 5: Once we have an agreement on event details and pricing, we will send you a request for a down payment, either by email or text (we use Venmo).
Step 6: Once the down payment is received, we will process the trip details and email you "congratulations on your booking!!", as well as more information related to the trip follow-up timeline, announcements, and so on.
On the day of pickup, our driver will contact you letting you know he is on the way. The remaining balance (total charge minus down payment) will be due at pickup or before the trip begins.
You can request service for trips occurring 24 hours a day, 7 days a week.
For existing reservations, we will always do our best to respond to every update, but for faster response time, please text or email between the hours of 10 am and 7 pm, Monday thru Friday.
For last-minute reservations, an advanced notice of 3 to 4 hours is preferred.
"*" indicates required fields